"Tell something interesting about your life path". That's how the Alumni of the Month blog feature was pitched to me. Admittedly, it took me more than a couple of weeks to get around to it. At the back of my mind I was thinking, "Wow! I don't blog! Where to start?"
Well, my name is Ben Barasa and growing up in the suburbs of Nairobi, Kenya, I hadn't envisioned studying abroad, let alone building out a career or settling down in a foreign country. My childhood was rather stereotypical of the time, with good grades, chores, outdoor play, and truancy the norm – minimal digital devices, if any.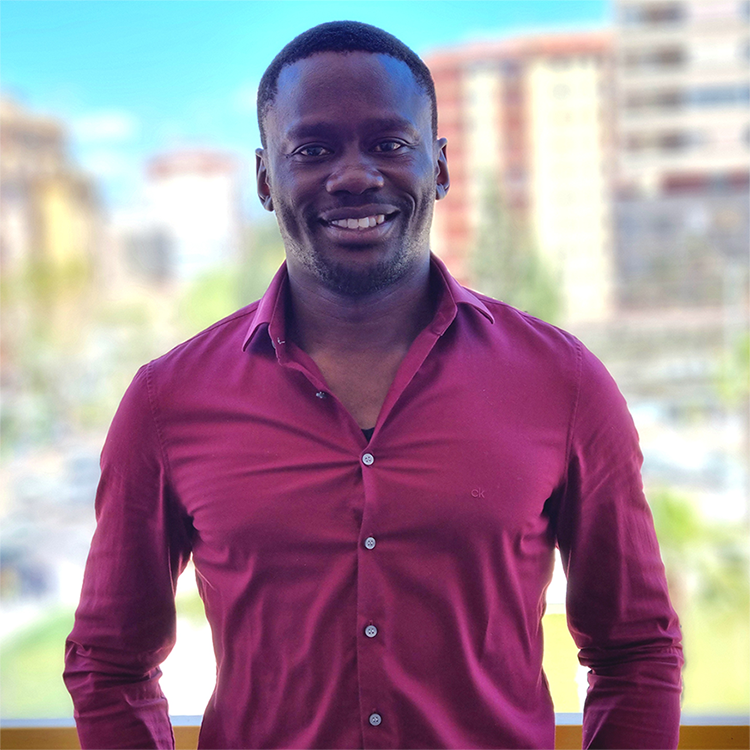 However, my high school years were spent in an institution that leveraged opportunities for studying abroad and cultural exchange, which instilled in me the notion that 'the world is your playground – if you work hard and smart for it'.
It did help that my parents were fully onboard, albeit sad, to let me (and my siblings) go on to explore the world and forge our own career paths globally. Yay!
It didn't help, though, that I was swapping out a coveted opportunity to study Medicine in Nairobi for a Chemistry BSc in Bremen.
Young and ambitious, I stuck to my decision – and that path led me to International University Bremen, later Jacobs University, now Constructor University, in Germany.
Campus life was very memorable, which is an understatement to say the least. Both naïve and culturally curious, the friendships, cultural shocks and appreciation, relationships, cold dark wintry 8.15s to West Hall (I know, right?!) and transdisciplinary courses are cherished experiences that were formative for who I am today.
Back then 'nano' was the buzzword, and the biotech field was not a hot topic yet. I took a deep dive into chemistry and biochemical engineering. Summer interning for my later MSc in prof Marcelo Lahore's lab further increased my interest in the biotech world, and pursuing a PhD seemed the next sensible option given that it was 2009 soon after the markets crashed. Suitable jobs were scarce.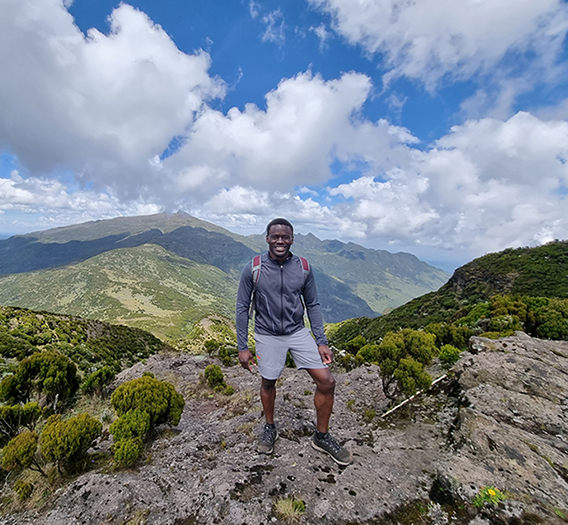 I moved to Utrecht in the Netherlands ('nearby') and earned a PhD in Blood Proteomics at Universiteit Utrecht in which I developed methods to further understand the origin of disease in anemia patients. This research specifically focused on an actionable clinical application, which resonated well with my intrinsic desire to pursue a career in a medical-related biotechnology field.
Academia was not an option for me though, due to a (still existing) mixed aversion to both fundamental research and the structural challenges in how academia is funded.
I focused my attention on the Dutch biopharma scene, which is arguably one of the most vibrant in Western Europe. My professional career thus kicked off in a graduate level position at a then young biotech, characterizing antibody-based medicines that targeted various cancers. There I honed my analytical skills and learnt the workings of a corporate scale-up. Soon after I jumped ship to another biotech scale-up where I transitioned into preclinical research, developing assays to help understand how drugs would behave in humans.
Currently I work for Merus NV, a Dutch/US biotech company, as a Translational Lead, which essentially means I set the strategy and lead the team efforts to understand in which lung cancer patients our investigational medicines are most likely to be effective.
Besides the scientific background, the necessary ingredients for thriving are stakeholder management, project management, teamwork, resilience, and a strong appreciation for the patients who participate in clinical trials. I'm very much convinced cancer can be defeated and aim to see that reality within my lifetime!
Hobbies do take a considerable and highly guarded portion of my everyday life. Afterall, a healthy work-life balance is one of the holy grail mantras of the Dutch workplace. I'm an avid amateur road cyclist – less so in winter – and most recently took up CrossFit as a winter addition next to short evening runs. Good for the body, good for the mind! Currently I'm looking forward to the 2023 cycling season starting soon after Easter with several local 120km-long tours lined up.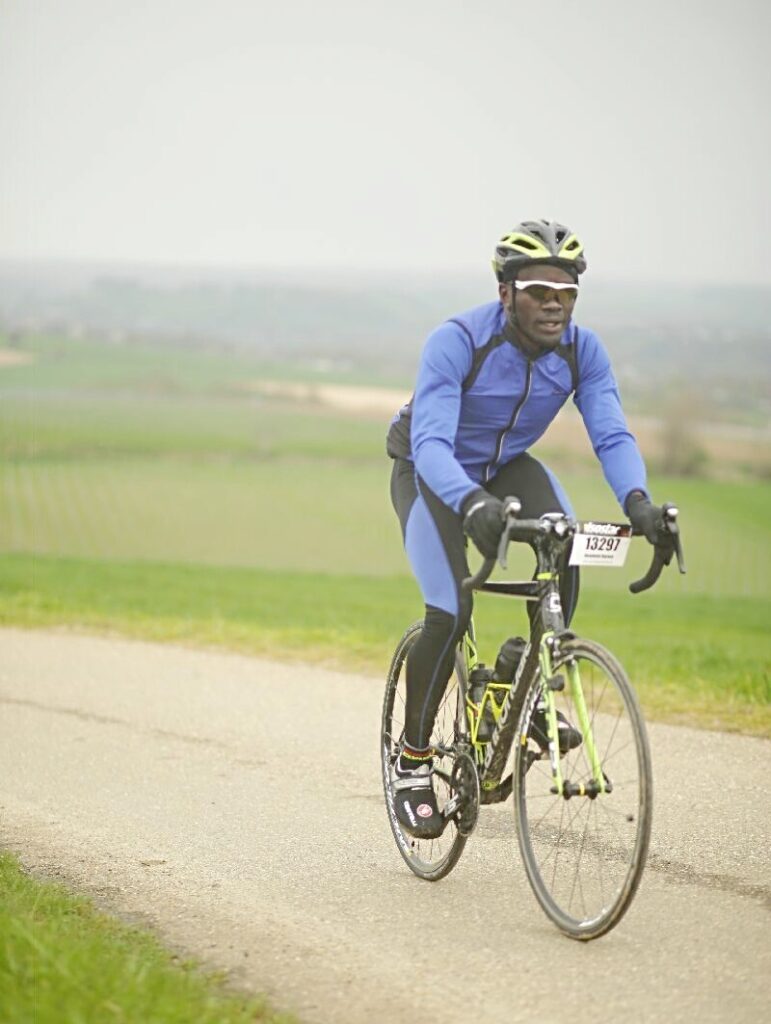 Covid notwithstanding, I'm slowly reactivating my travel and hiking bug. My recent travels are a resumption of annual trips to Kenya and Italy (where my partner is from), and business trips mostly to the US East Coast. However, quite memorably I recently explored hiking the Swiss Alps last summer with two good friends which was both breathtaking and refreshing, and thereafter did an epic 4000km road trip from Utrecht to the southern tip of Italy by car – and back. Food and nature galore! Up next is a trip to tour Australia. Oh, and I happened to attend the 15-year Reunion of Class of '07 at Homecoming 2022!
I suppose in a nutshell I fit the typical description of an almost geriatric millennial career and life opportunist: get in, make a difference, and move on to the next challenge (elsewhere) that resonates with a cause I care about.
And do that while finding satisfaction in the Everyday, engaged in impact activities with a personal appeal, and surrounded by people who enrich my life.
Sounds cliché, I know, but this principle is inherent to the Jacobs experience, and it's a principle that continues to make sense outside of campus, in career and in life.
_____________________________________________________
Want to get to know Ben? He himself said: "Let's connect!"
______________________________________________________
If you want to be featured as an Alumni of the Month, please write an email to adiprimio@jacobs-alumni.de

The idea is to get to know each other better, make new connections, and just keep up with one anothers lives a bit. Ben chose to share his Career Path and work, as well as some Dutch philosophy with you.
However, you can also share things that happened recently to you (e.g. you started a new startup, had a child or got married, went to an amazing concert, travelled to a new spot, etc.), things you want to promote (e.g. job offer, publishing a book, starting a podcast, etc), or share your story since you left the university. It's up to you!