Hello everyone! I'm Alena and I'm currently the PR person on your Alumni Board. I figured it's about time to introduce myself properly, so here we go 🙂
I graduated from Jacobs/Constructor in 2016 with a Bachelor in Biotech and then went to Copenhagen for my Masters. Nowadays I'm found in the Netherlands, where I'm hoping to finish my PhD soon. I always had this plan of doing a Bachelor, Master and PhD in biology and then see what life would bring. So far everything had worked out but.
My time during the PhD has been quite the rollercoaster ride of experiences. I started back in September 2018 very excited and full of enthusiasm, eager to show I know what I'm doing. The first year just flew by getting to know the workplace and colleagues, the new organism I was working with (it's a crazy one in case you were wondering), and the new country I was now living in. That and doing a lot of growthcurves.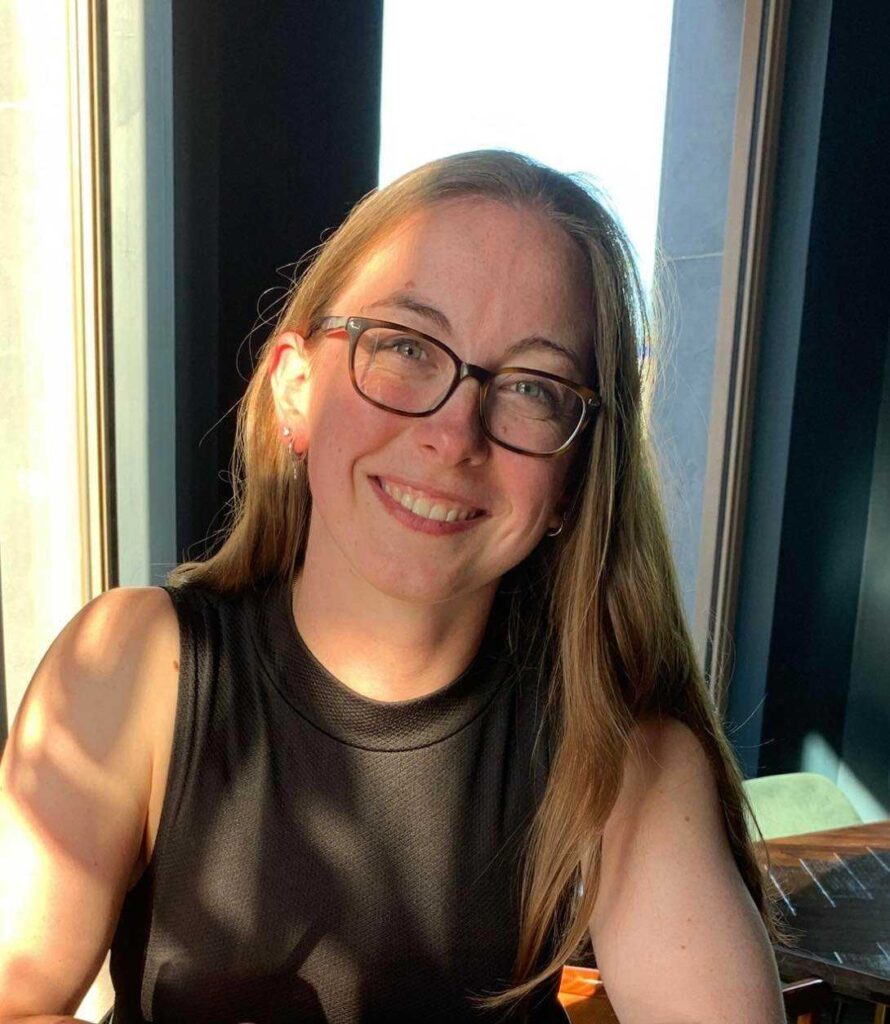 Year 2 started out great with a course in Czech Republic for 2 weeks, and then a Scientific Cruise to the Gulf of Mexico in Feb 2020 lasting 3 weeks. While on board there, we started hearing rumors about some virus going around China. We had no idea what was coming our way and even joked about how when we returned to shore, we'd be met with a zombie apocalypse. One week after returning it was full lockdown and descend into social isolation and mental degradation. Not only was I far away from family, I also couldn't meet with friends, and had my usually oh so clear separation between work and home removed. Eventually I started having dinner with my parents via skype in order to have any social contacts and reclaim some sanity. The other social contact I had was my boyfriend and his family, and with those supports I came out of the ordeal better than others. However, doing a PhD in Corona times was definitely not my plan and I would not recommend it to anyone.
Year 3 of my PhD, when things finally started getting back to normal, the next loop was already approaching. My boyfriend and I went on a roadtrip through Norway and to visit my parents, and while there got a call that had us face a big decision. We got the lucky draw in the housing lottery and were offered to buy a new build. Now my relationship at that time was just shy of a year old. Was it a crazy decision to say "Let's buy it together?"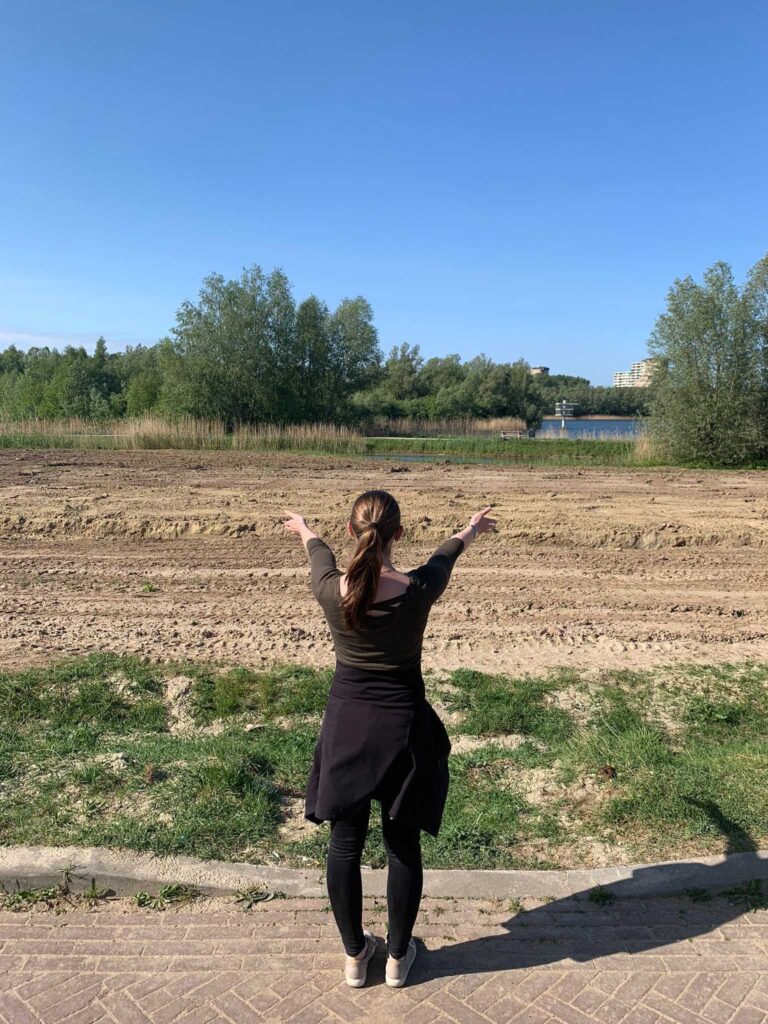 Well, nowadays it's clearly not. However back then, I was just thinking "At least once in your life, you should do something crazy". So I did and in that picture right here you can see the plot of land where our house would eventually be standing. At the same time my PhD continued, as here it's 4 years total. Things were still good, but the usual self doubt had started creeping in, so that was fun to deal with…
Throughout year 3 it was an on and off of Corona lockdowns and releases. But I got to go to the lab and enjoyed every second of it, even with the mandatory mask on. It was finally not just genomics and phylogenetics. Finally back to growth curve number 14, and PCRs and DNA extractions.
And that's what brings us to year 4. I was now doing a PhD, having a great relationship, buidling a house, and soon to be joining the job market, while also maintaining my friendships, own family, and sanity. And to top it off, I decided that NOW was the time to get back into organizing things and joing the organizing committee for Homecoming 2022. It brought me back good memories and they somehow roped me into applying for the PR position on the alumni board.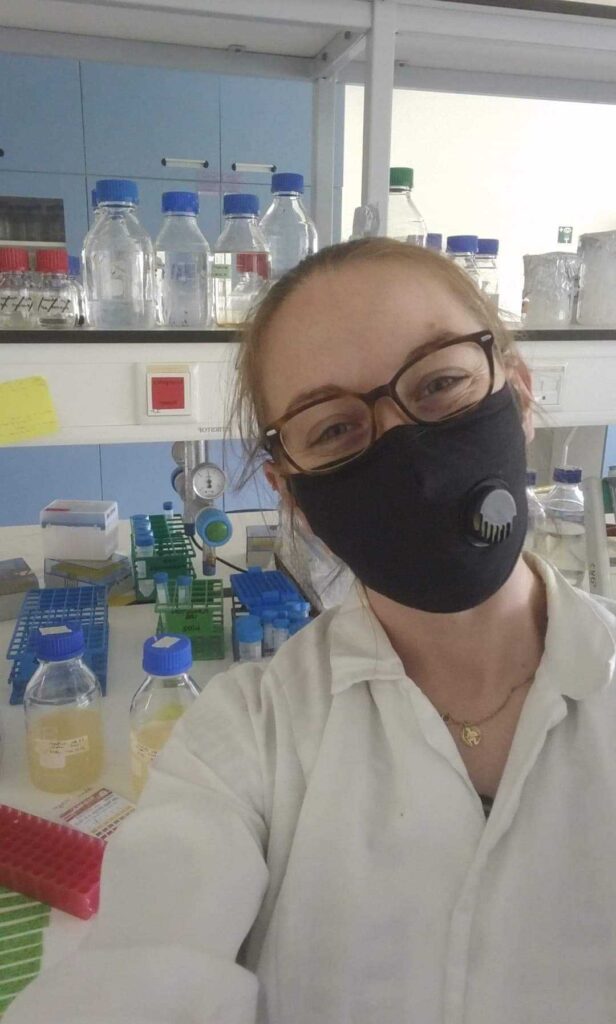 It was the usual "Join the board! It'll be fun! It's not much work at all." and as I was the only applicant, I got the position. Right after I was instated as the PR person, the university's name change occurred, so that was great…
Since then things have improved on that front, and in the meantime I somehow also managed to get a new job lined up to start in June, at which point we'll also get the keys to the new house, and my PhD contract ends. It'll be a busy month or two but I'm excited to start that new chapter in my life. So this was the last 4 years (plus Corona extension) of my life and maybe you know me a bit better now.
Nowadays I'm planning my next trip to Japan, learning Japanese, and crying in a corner every now and then when looking at all my money going into the new house 😛
_______________________________________________________
If you think that's interesting, I'm always happy to get in contact with anyone of you and make new friends. And I would love to hear your stories! You can reach me via LinkedIn or email to adiprimio@adiprimio