Brief introduction about myself:
I grew up in LA for my formative years where following that my parents decided to return home and I subsequently started anew in Israel, specifically the city of Haifa. There, I regularly commuted to the American International School. Following that I applied and was accepted to International University Bremen (which was the precursor to Jacobs University Bremen, which was the precursor for Constructor University) for a BSc in Biochemical Engineering.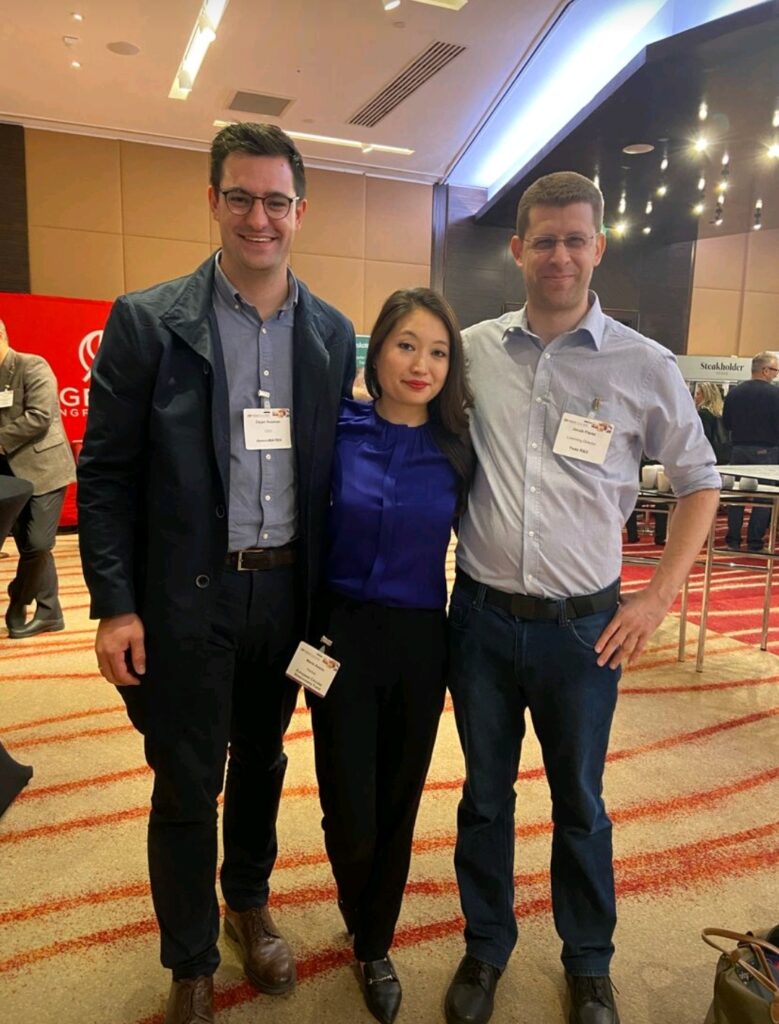 During that time I learned a tremendous amount about Biochemistry, Biotechnology, and Industry. I then proceeded to continue at Jacobs for a MSc in Molecular Life Sciences studying in the laboratory of Albert Jeltsch. From there I moved onto Oxford, England, where I read my DPhil in Biochemistry focused on the areas of Protein Engineering and Chemical Biology.
Career Path:
After returning to Israel, I began working as a Post-Doc at the Weizmann Institute of Science as a Biofuel researcher. Trying to improve methods of converting 2nd generation feedstocks (i.e. cellulose) into bio-ethanol. At the same time in parallel I started working as a licensing assistant at Yeda Research and Development, the technology transfer office of the Institute, as a licensing assistant. Learning the basics of business development, writing executive summaries, and managing marketing campaigns. Then I received an offer as a fulltime Analyst continuing my work in the back office in terms of marketing, analyzing technologies and markets, and organizing different events. Following that I was promoted to a Business Associate and now Director of Business Development, where my focus has been more on the front office, with client outreach, scouting technologies on campus, project management, and deal closing (including spinning out new companies). Presently, I work in the areas of AgroTech, FoodTech, Climate, and Sustainability, with a few other projects in the areas of NeuroTech and Pharma/Biotech.
Recent Travels:
Obviously, my travels have been limited by the pandemic hiatus. However, right before the outbreak, I was able to take a long trip in Japan really being able to enjoy multiple cities and the nature of Japan. As of the moment, my travel has been for business, traveling for conferences and work related meetings in New York City and London. However, I am also going to have a mini-EuroTrip in March.
Personal Level:
Overall, it has just been trying to return from a Post-COVID dynamic. Whether it is starting to do Bouldering (Indoor climbing), learning a language, exploring the greater Tel-Aviv area, or catching up on my reading.
______________________________________________________
Want to get to know Jacob-Orry better? Get in touch with him via his LinkedIn:
______________________________________________________
If you want to be featured as an Alumni of the Month, please write an email to adiprimio@jacobs-alumni.de

The idea is to get to know each other better, make new connections, and just keep up with one anothers lives a bit. Jacob-Orry chose to share his Career Path, recent travels, and some personal interests with you.
However, you can also share things that happened recently to you (e.g. you started a new startup, had a child or got married, went to an amazing concert, travelled to a new spot, etc.), things you want to promote (e.g. job offer, publishing a book, starting a podcast, etc), or share your story since you left the university. It's up to you!