Hello everyone! I'm Hashem Al-Ghaili, an author, science communicator, and filmmaker. I graduated from Jacobs University in 2015. My fascination with science and technology spans all fields, as they are integral to our lives and demand our attention. Back when I was studying biotechnology at Peshawar University in Pakistan, I used my Facebook profile to connect with friends. It all began in 2009, an intermittent side project alongside my studies. I merged my scientific understanding with graphic design and video editing skills to communicate science effectively through engaging infographics and videos.
After completing my master's degree in molecular biology at Jacobs University in 2015, I embarked on a PhD journey that lasted three months. Soon, I recognized the need for more science communicators in the era of misinformation.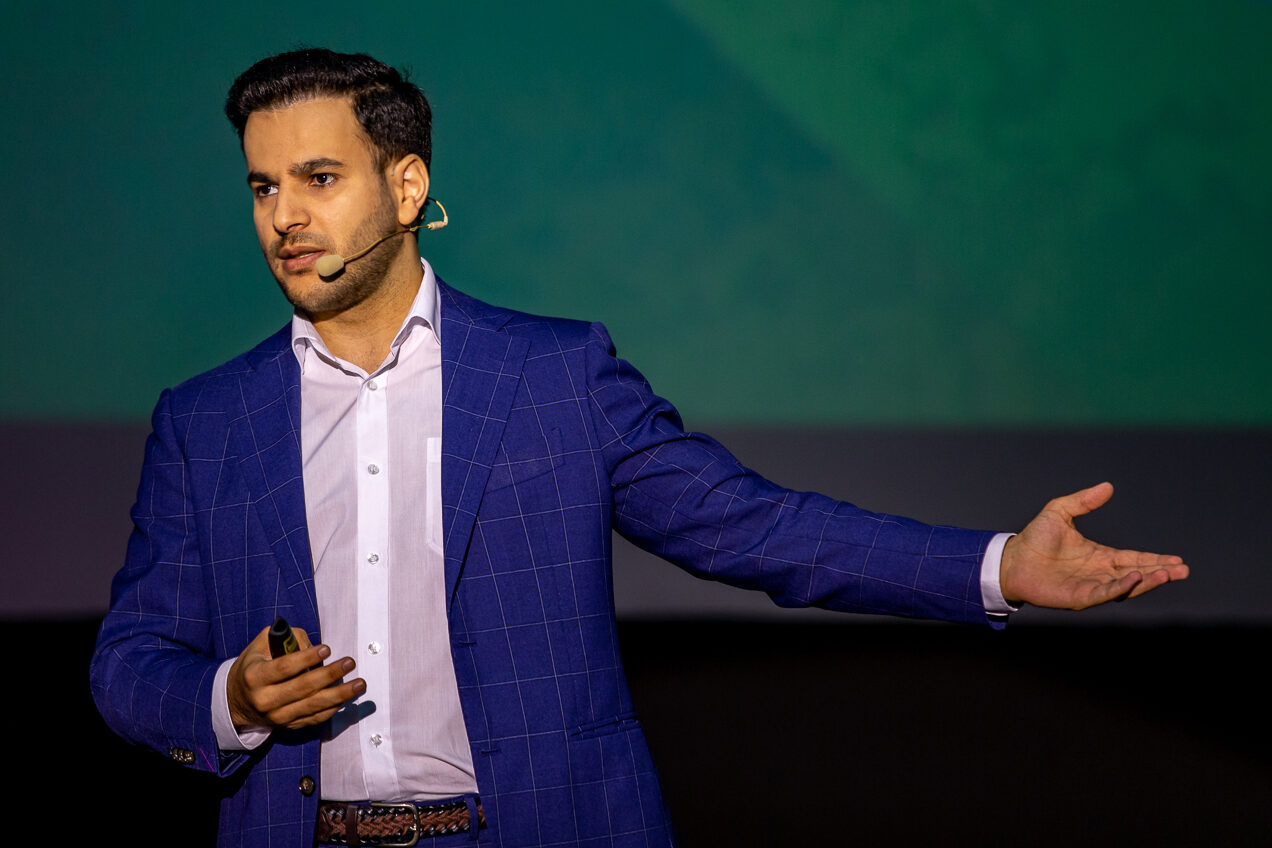 The scope of impact as a science communicator appealed to me more than being a PhD student. Consequently, I left my PhD program and committed myself entirely to science communication.
During that time, Facebook started emphasizing video content, and I ensured that 90% of my content was video-based. This proved advantageous as videos garnered millions of views, leading to exponential growth in social media followers. Presently, over 34 million science enthusiasts follow my science-related updates, with my videos amassing more than 21 billion views.
My online success opened doors to diverse opportunities, transforming this venture into a sustainable livelihood. This encompassed social media monetization, paid speaking engagements, sponsorships, workshops, and consultations on social media strategy and online outreach. I also embraced the chance to become a four-time TEDx speaker, delivering talks on platforms like TEDxCluj in Romania, TEDxRome in Italy, TEDxZagreb in Croatia, and TEDxZorilor in Romania, covering topics from embryonic cancer therapy, the future of education, to solving climate change and science communication during the COVID-19 pandemic.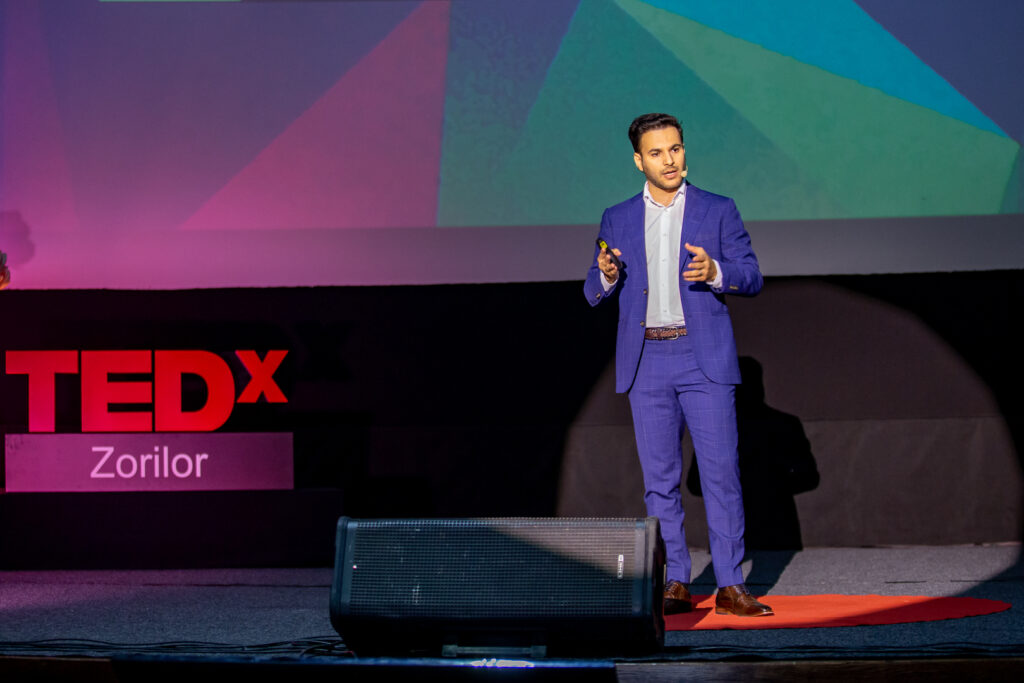 Following my 2015 university graduation, I spent a year in Bremen before moving to Berlin, drawn to the networking opportunities bigger cities provide. Berlin was particularly suited for this purpose. During my time there, I undertook several projects:
I conceived, wrote, directed, and produced a Sci-Fi short film named "Simulation." Collaborating with a Berlin-based VFX company MovieBrats, we created captivating visual effects. The film premiered in a cinema, drawing an audience of over 300 attendees, and earned over 15 awards across various international film festivals. It's now available on YouTube.
I crafted a science-based concept for a nuclear-powered sky hotel called "Sky Cruise," blending science with animations and graphics. This concept, merging AI and nuclear physics, gained widespread attention and coverage from global outlets like CNN, BBC, and more. The video is now accessible on YouTube.
I devised a concept for an artificial womb facility named EctoLife, uniting biotechnology, stem cell research, genetic engineering, and ectogenesis. While the online response was polarized, it ignited discussions around artificial wombs. The video is available for viewing on YouTube.
Amid the COVID-19 pandemic, I seized the lockdown period to learn VFX and write my debut Sci-Fi novel. Learning VFX was prompted by the significant costs incurred while creating my first film. Within three months, I mastered high-quality animations, elevating my content.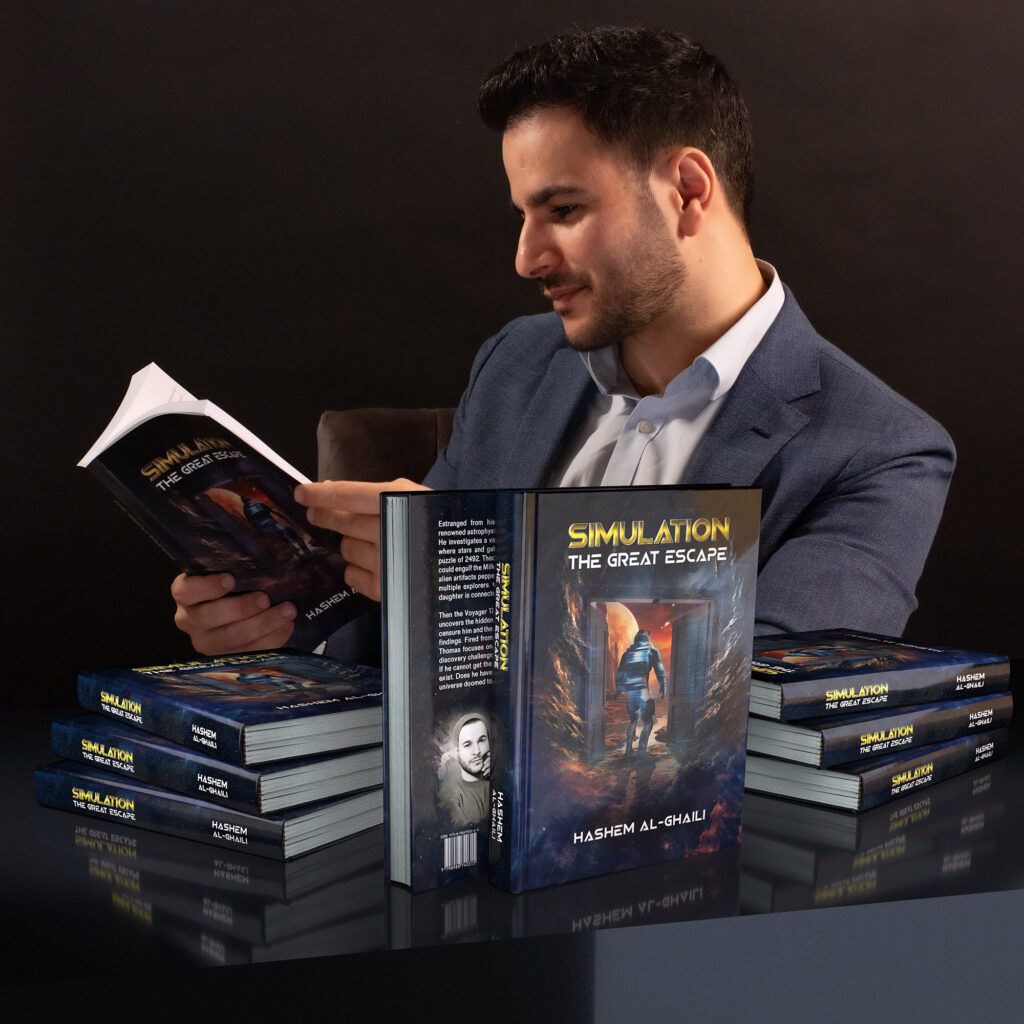 I also expanded my short film "Simulation" into a novel titled "Simulation: The Great Escape," delving deeper into its narrative. The book, available on Amazon, marks my initial foray into novel writing, a realm I intend to further explore.
Currently, I'm engrossed in crafting my inaugural Sci-Fi feature film, "Orbital." The trailer's release last year garnered over 70 million views across social media platforms, sparking immense anticipation. Writing, preproduction, casting, editing, animation, compositing, rendering, and sound design—about 90% of the project—is done by me alone. Managing this multifaceted process is challenging, but I'm happy to say that progress stands at 80%. I can't wait to share this labor of love with the world!
I have recently begun exploring the use of AI for generating content by releasing a short film titled 'The Last Stand.' The film garnered significant attention online, even receiving a reaction from Elon Musk on X (formally Twitter). The script was partially written by AI, and all the voices and additional concept art were also created with the assistance of AI. It's truly incredible to witness how far AI has advanced. This avenue presents an exciting opportunity to explore for future content generation.
Reflecting on my journey, I'm struck by the evolution from a biotechnologist to venturing into uncharted territories. This dream-turned-reality is rooted in my enduring passion. Embracing a dynamic career that encourages exploration has been immensely rewarding, and I encourage everyone to give it a shot.
Throughout my life, I've embraced opportunities wherever I found them. Starting in Peshawar in 2008, then Bremen in 2013, Berlin in 2017, and recently relocating to Dubai, UAE. Dubai's allure lies in its diversity and the abundance of like-minded individuals. It's a chance to forge new alliances and collaborate on projects that will inspire generations. I'm excited by this new chapter, eagerly awaiting what it holds.
One exciting path I've been contemplating for the future is to venture into the realm of offline events and engagement. There's something about public speaking, especially when it revolves around topics I'm genuinely passionate about, that truly lights me up. I plan to put together an international tour where I can stand on stage and deliver captivating talks across a range of subjects. It's a fantastic chance to take the wonders of science beyond the digital landscape and make it a tangible experience. It's also a chance to connect directly with the people who enjoy my content. It's not just about sharing scientific insights in a different setting; it's about meeting those who've been following my journey and talking to them in person.
Never forget your origins! I'm indebted to Jacobs University for propelling my career. As I move forward, I'll remain committed to communicating science while venturing into new horizons—novel writing, filmmaking, conceptualizing science-based ideas, and advocating for science both online and offline.
_______________________________________________________
Follow Hashem and take a look at his amazing videos on LinkedIn!