The role of Associate Advisors is to help the Alumni Board, and especially the Alumni Board President navigate on our Alumni engagement, but also navigate the relationship with the University. That means that the board can reach out to them as it needs their input. The board is thus regularly getting input from these people and their influence and network is still a big portion of the political side.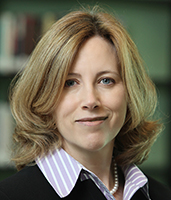 Prof. Dr. Karen Smith Stegen
KAEFER Professor of Renewable Energy and Environmental Politics / Research Fellow at the Bremer Energie Insitute
Professor Dr. Karen Smith Stegen is the KAEFER Chair of Renewable Energy and Environmental Politics. She holds an international MBA (1989) and was the Senior International Affairs Analyst at Amoco Corporation in Chicago, Illinois (1989-1995). Prior to obtaining her Ph.D. in Political Science from Northwestern University in 2008, she was awarded fellowships from both the Fulbright Commission and the German Academic Exchange Service (DAAD). She was an adjunct faculty member of Universität Heidelberg and Schiller International University (2008-2009) and a senior researcher with the Bremer Energie Institut (2009-2011).
At Jacobs University, Prof. Dr. Smith Stegen teaches courses on social movements, sustainability, energy and environmental policy and politics, and international relations. She is one of the founders of the Integrated Environmental Studies undergraduate program and is the coordinator of the Energy Policy & Technology specialization. Prof. Dr. Smith Stegen has published in Energy Policy, Risk Management, Energy Conversion and Management, the Journal of Transatlantic Studies, the Journal of Eurasian Studies, and the International Journal of Emerging Markets. She is frequently a featured speaker at conferences and has been called upon to provide expertise to policy makers, including the European Presidency.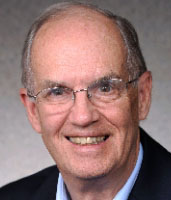 Prof. Dr. Ronny Wells
President of the Board of Directors of the Jacobs Foundation of America / Distinguished Professor of Mathematics
Raymond O. WELLS, Jr., received his Ph.D. degree from the Courant Institute of Mathematical Sciences at New York University in 1965 and thereafter had a 35-year career as a mathematics professor at Rice University in Houston. He is the recipient of Fulbright, Guggenheim, and Alexander von Humboldt awards, and is a fellow of the AAAS. In 1970-71 and in 1979-80 he was a Visiting Member at the Institute for Advanced Study in Princeton, and he was a Visiting Professor at Brandeis, Paris, Oxford, Colorado, and Bremen.
From 1998 to 2001 Wells was in Bremen working on the creation of International University Bremen. He was Vice-President for External Affairs and Professor of Mathematics at IUB from 2001-2005. In 2005 was appointed Distinguished Professor of Mathematics. He was the President of the Carl-Schurz Deutsch-Amerikanischer Club in Bremen from 2002-2010.
He is currently the President of the Jacobs University Foundation of America, based in Boulder, Colorado, and is a Member of the Board of the Jacobs University Alumni & Friends Stiftung GmbH in Bremen.