Here we show you what your role in the alumni association implies. What can you do, what can't you do? Read it here!
1. What is the Alumni Association and who do we work with?
The Alumni Association has existed since the very first class of students graduated in 2004 as an eingetragener Verein (e.V.) – Registered Association. The Alumni Association e.V. is an independent, non-profit association whose purpose it is to advance education, science and research, including providing support to students. The main goal of the Association is to be a steward of the University vision and spirit throughout the world and to be able to give back to younger generations with time, expertise and financial resources.
The Alumni Association consists of:
Members (voters)
Associated Members (non-voters)
General Assembly (GA) (decision-making subset of members at a given time, usually convened at Homecoming every year)
Board (representative body that can make certain decisions)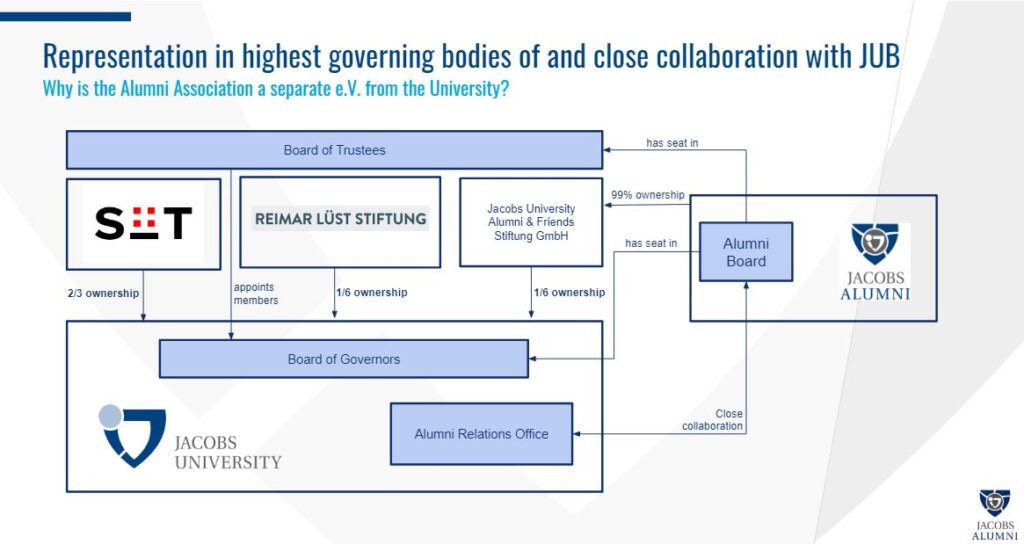 The AO helps the Alumni to keep up with what is happening on campus and is the main organizer of Homecoming. Their website and more information can be found here.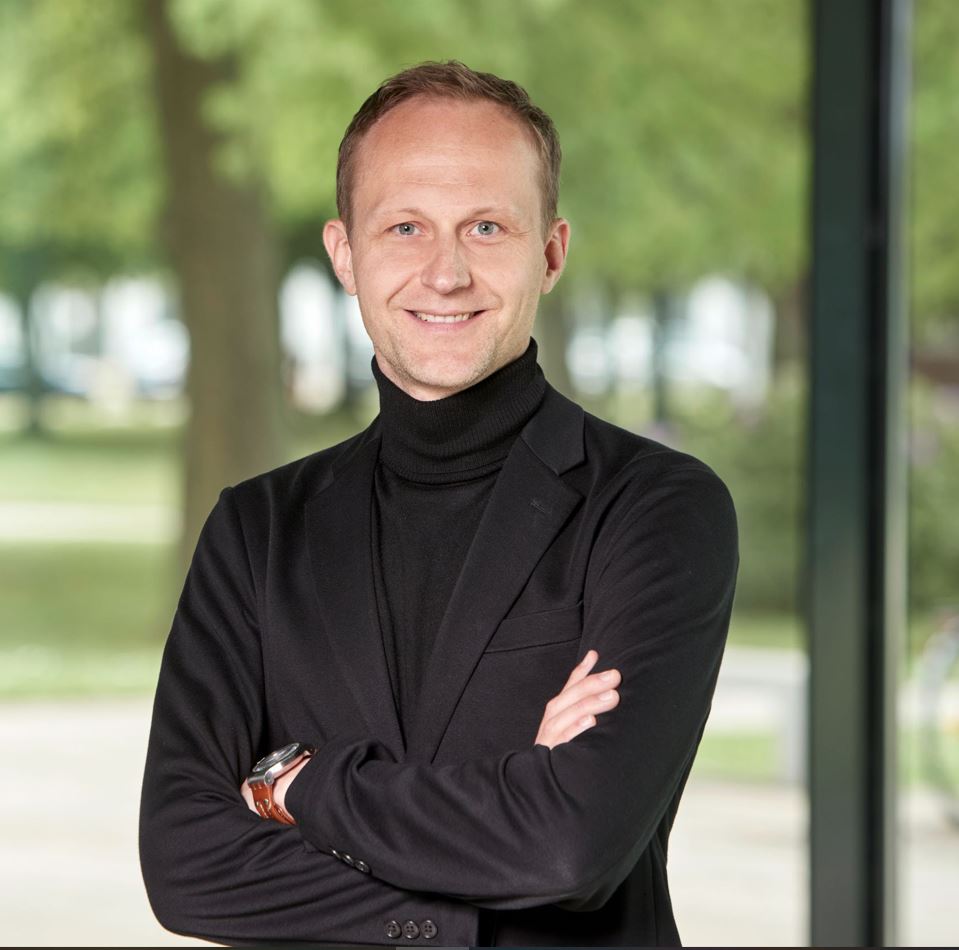 Ilya Kompasov – Head of Alumni Office
i.kompasov@jacobs-university.de
"My favorite part about managing this alumni community with such a diverse structure is the possibility to work with passionate people around the world. Nothing else than the work with students and alumni reminds me every day that we have to work together if we are to succeed in solving pressing problems of the world, from the impacts of climate change to aging, diseases, wars, social injustice, and the challenges of space exploration."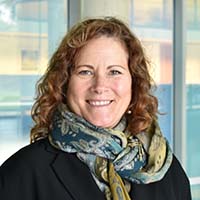 Tanja Bean – Alumni Officer
t.bean@jacobs-university.de
"My background has been focused primarily on creating communities and providing programs intent on stakeholder satisfaction, be it volunteers, association members, or community partners. I am happy to bring my experience and passion to this role in order to create opportunities for connection and professional development for alumni and students alike. Besides providing an outstanding educational experience, I believe what makes this university so extraordinary is its internationality and culturality, along with its unique setting and campus life. I continue to be awestruck by the accomplishments and journey's of our alumni and look forward to learning more from you and the new generations to come!"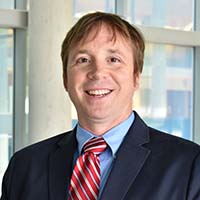 Mark Dziak –  Alumni Officer
m.dziak@jacobs-university.de
"In my role with the Alumni Office, I have enjoyed interacting with the alumni while hearing about everyone's own journey. In the year+ that I have been here, I am convinced that our university is truly a unique and special place to be celebrated. I look forward to meeting more alumni and working with the board to provide exciting programming and events."
2. Our Main Objectives
2.1 Supporting the university and its students
We of course want to support our alma mater and the future alumni (aka current students). This we do through different ways. The obvious one is donations toward scholarships. However we also have a mentoring program, our massive network, and hand me down knowledge to share through social media, social interactions, and by connecting students we know to alumni in their field.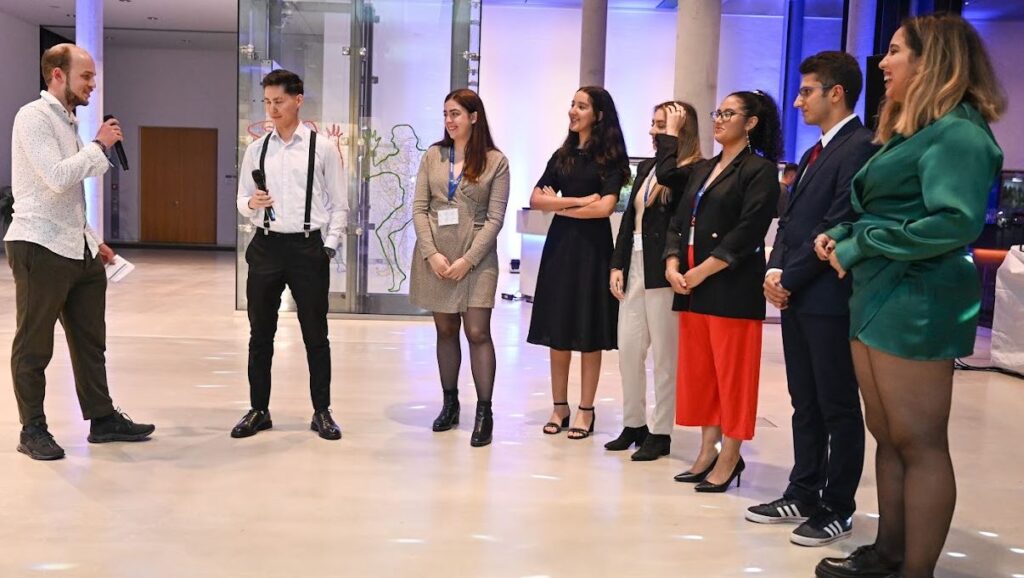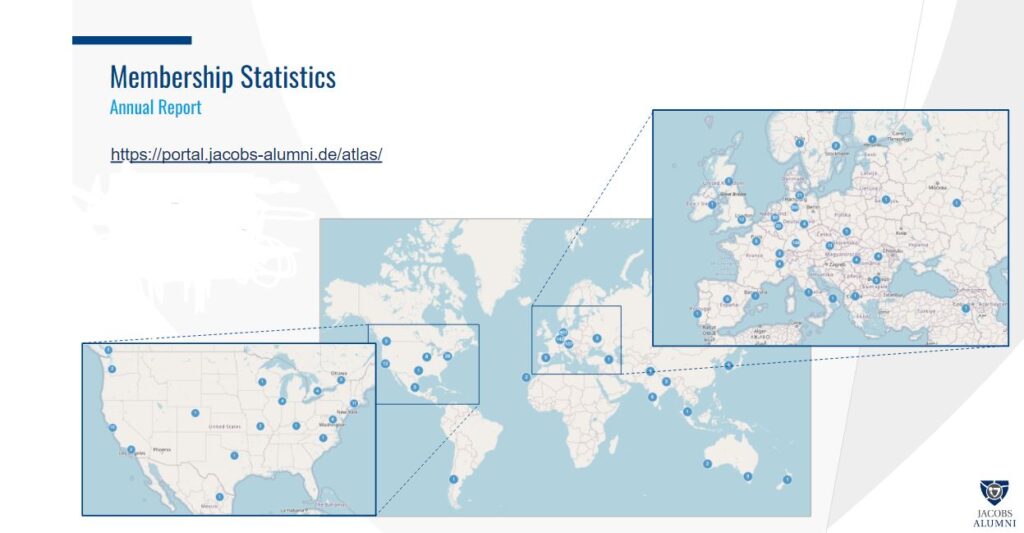 2.2 Expand and maintain the alumni network
At this point we have had more than 20 classes graduate from our university. With this, the number of alumni keeps on increasing, and with that a pool of fascinating individuals who have chosen their own paths in life. We all have that one thing in common and somehow that is enough to connect us all. Let's support each other with life lessons, career opportunities, and general status updates through events (e.g. Homecoming, Chapter Meet ups) and social media (links to all the groups found below)!
3. What can you do?
3.1 Donating to the Alumni Scholarship Funds
As an alumni you know that since the university is private, this education doesn't come cheap. It takes a lot of time, effort, and indeed also money to make it until the end.
As such we as alumni are in the perfect position to start giving back and helping future students. For this the Alumni Association started giving out scholarships to deserving students. Since then the Alumni Scholarship has helped students finish their studies and move on to bigger, brighter futures. They not only obtain financial support throughout their studies, but also gain access to our vast network, our experiences, our knowledge, and our mentoring.

The way that students are selected is as follows:

The students send in their applications for the funding. This includes a short essay and the CommonApp. Members of the Alumni Board form a selection committee, which goes through all applications and evaluates applications individually on multiple dimensions and looks for students with outstanding academic performance, that are in need of financial support, and already show signs of that well known University Spirit. Each member of the selection committee then privately scores the applications on all dimension. The board members then have in depth discussions to resolve differences in their choice(s). Financial support is discussed with the Student Financial Services to make sure that the money goes directly toward the expected family contributions (EFC). This process is done each year during the application season and takes about 2 weeks.

At this point in time there is no direct influence from your side in the choice of the scholarship recipient. We can assure you that the process is rigorous and we give equal opportunity regardless of age, gender, ethnic, and cultural backgrounds.
3.2 Become a mentor
Mentoring is one of the ways in which alumni can actively connect with current students. The Alumni Association works with the Alumni Office to offer an annual mentoring program to both alumni and students. There are two programs that we currently offer:
Alumni/Student Mentoring
This 18-month program connects second-year students with an alumnus. The program helps guide the students through the second half of their studies and concludes at graduation. You and your mentee will meet once per month to discuss topical and relevant issues.
Applications open every October, followed by a kick-off event in December. Each year, around 60-80 mentoring tandems are selected to participate.
Alumni/Alumni Mentoring
This 12-month program connects alumni with each other. We recognize that our alumni can benefit from guidance from a more experienced alumnus and it is another way to help each other professionally. As compared to the alumni/student program, the alumni/alumni mentoring relies more on the intrinsic motivation of the participants with discussion topics relative to each pair.

This program is currently in a pilot phase with a small cohort of tandems; we expect the program to grow in the coming years.
Selection Process
Mentor/mentee tandems in both programs are selected based on factors such as common academic, professional, and personal interests. It is not an exact science and we work hard to find complimentary matches while maximizing the number of pairs.

If you would like more information about mentoring, please contact the Alumni Office at alumni@jacobs-university.de
3.3 Parttake in socializing events (aka maintain the network)
This part is important, so please read this too! We know it is hard to keep up with friends, especially when they move all across the world and you don't see them on a daily basis anymore. Yet these friendships often last and are rekindled at events such as Homecoming, or University Chapters! Attend those events! Not only will you see your amazing friends again, but you will keep the network alive. Without you all this is not possible, so we do need you to be active, to attend, to make your friends join you and answer our calls.
To make it a bit easier we here added a calendar where the chapter meetups will be shown! It's so handy. It will also include the upcoming Homecomings of both AA and the JUFA. So get your agendas out and see what you can join next by simply adding them to your gmail account calendar!
Alternatively you can join the Facebook and Whatsapp groups. Links to these are currently being collected, so stay tuned for a list!